Our aim is that the children all have fun and become happy, competent music makers throughout their time at Brightwell.
We hope to achieve this through the children having regular music lessons throughout the year.
As well as their music lessons, the Foundation Stage and Key Stage 1 children also perform a Christmas play in December and the Key Stage 2 children perform an end of year musical.
Children in year 3 and 4 are offered the opportunity to play the Clarinet and in year 5 and 6, the Cello. Tutors from the Oxfordshire Music service lead these sessions once a week.
Children in KS1 and KS2 take part in weekly singing assemblies as part of our Collective Worship programme and share these songs with parents in end of term gatherings at Church.
We use resources from Sing Up, Worship Workshop and Music Express to support children in their learning.
Ryan and Beatrice practising Cello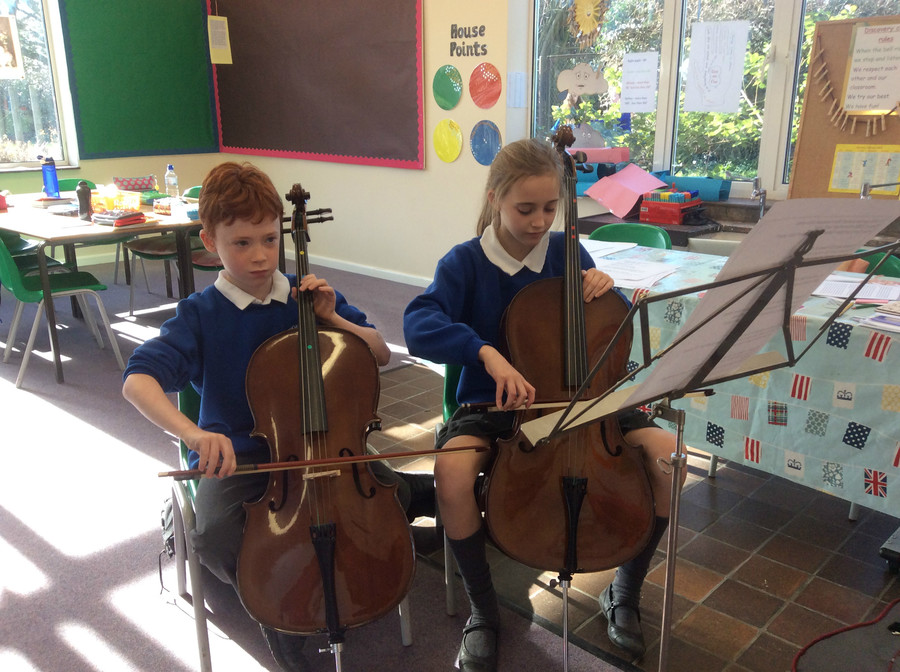 Young Voices 2016