School Vision & Values
At Brightwell we aim to develop the individual as a whole by recognising and celebrating each child's unique skills and qualities and targeting their personal development alongside their achievement and progress.
We encourage our pupils to be creative, be prepared to take risks and build character in order to maximise their achievement in all areas. In doing so, we hope that they will develop a lifelong love of learning through nurture and adventure, as well as the resilience to follow their own paths and contribute to our communities as responsible global citizens.
Our vision is for children at Brightwell School to be:
Resilient as they aim for excellence
Respectful in their behaviour towards others
Reflective of their own actions
To achieve this vision, we recognise:
Our responsibility to provide strong leadership and high quality teaching and learning
The importance of our close and positive partnership with parents.
The essential role of the school in the local community
The strength we gain from our work with other schools
This vision is supported by our Christian values and the guidance to "Do unto others as you would have them do unto you" Luke 6:31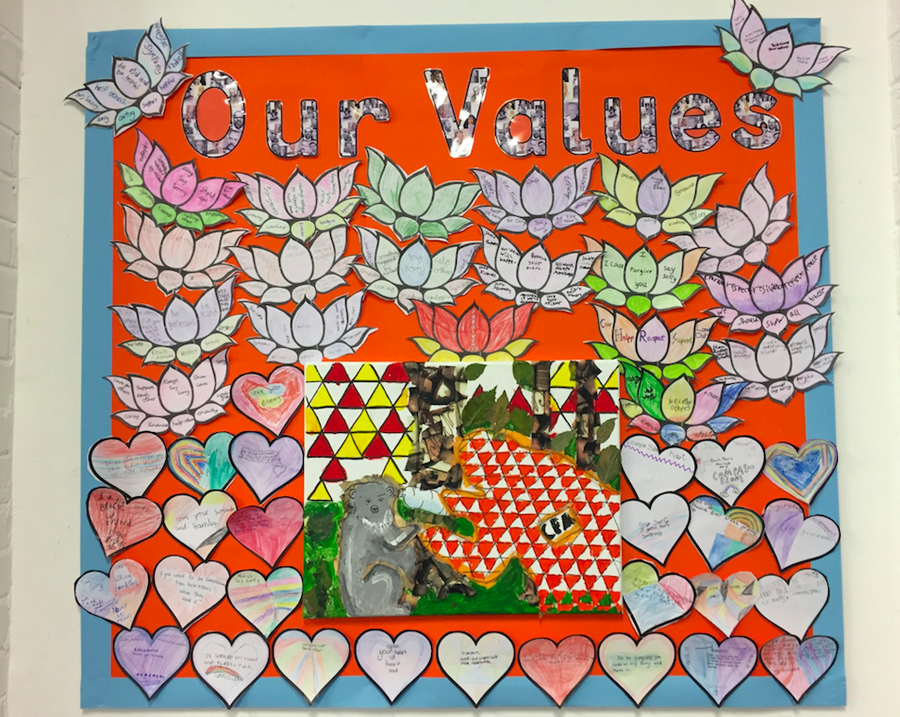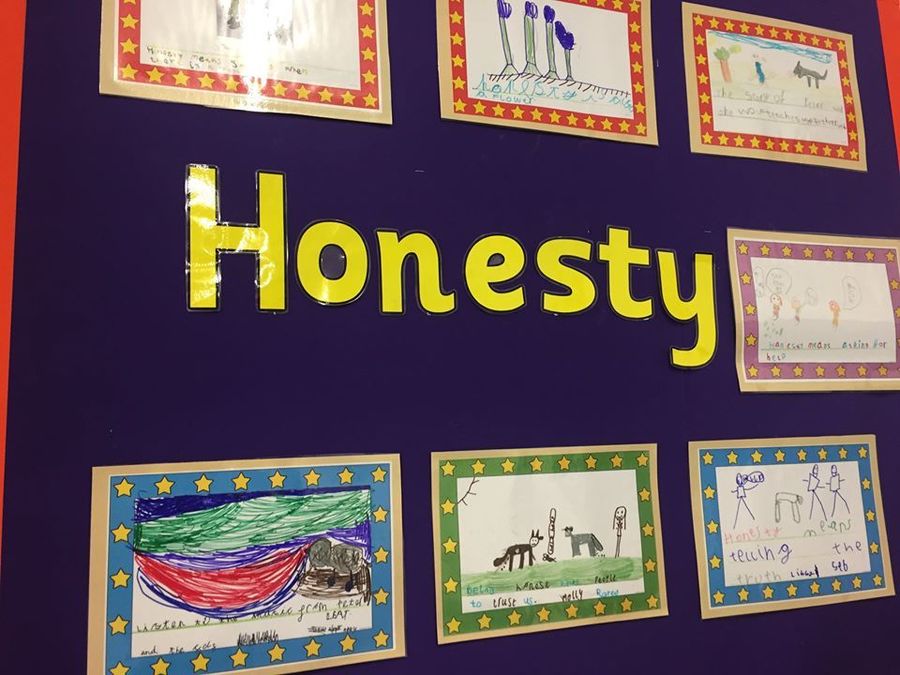 Some of our Values displays as created by the children
2021-2022 Values
Resilience
Humility
Honesty
Respect
Trust
Reflection
2022-2023 Values
Courage
Peace
Compassion and Forgiveness
Hope
Unity
Thankfulness